Our philosophy is simple: "Our customers are our family"
La Nova was born in 1957 when Joe Todaro (Papa Joe) started La Nova Pizzeria on 43 South Niagara Street in the City of Tonawanda. He worked day and night with his son, Joe Todaro (Big Joe) who was 12 years old at the time. The father/son team was as close as close could be.
Big Joe grew up with the business in his blood and opened La Nova Pizzeria on January 6, 1971. Under Big Joe's leadership and always with endless loving guidance of his father Papa Joe, La Nova was the first to introduce such Buffalo favorites such as White Pizza and Steak and Cheese subs. He was also the first to create La Nova's World Famous Barbeque Wings; making them an absolute favorite in the Queen City. Any time there is an influx of Ex-Buffalonians returning home for the holidays, people just have to have their La Nova BBQ wings.
La Nova World Famous Barbeque Wings were made available to the pizza industry when Big Joe; along with his son Joe (L.J.) and his daughter Carla, started La Nova Wings Inc. in 1993. La Nova Wings are now sold in all 50 states. You are always likely to find one of them working behind the counter because that's the way its founders Papa Joe and Big Joe have been doing it since 1957! The Todaro way!
A BUFFALO TRADITION SINCE 1957
1957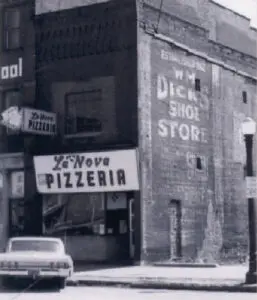 A legacy beings at 43 South Niagara in Tonawanda, NY when Papa Joe Todaro, a carpenter and US Navy Veteran, opened La Nova Pizzeria with his twelve-year-old son, Joe Jr, and – as close as close can be – they created culinary greatness. That work ethic and motto: Customers Equal Family made La Nova a successful full service restaurant and banquet center.
1971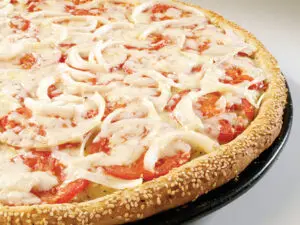 On January 6, 1971, the entrepreneurial Big Joe moves La Nova to the Delaware and Tacoma in North Buffalo. There the family introduces white pizza, steak and cheese subs and their now world famous Bar-B-Que wings to their evolving clientele. The business flourishes under the guidance and dedication of father and son.
1973
Big Joe moves La Nova to the family's roots: West Ferry and Hampshire Street. Success with a great history continues.
1994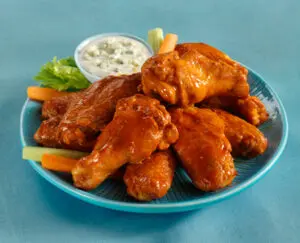 La Nova World Famous Bar-B-Que wings were made available to the pizza industry when Big Joe, his son Joe (LJ) and his daughter, Carla, started La Nova Wings. Today, La Nova Wings proprietary products are produced, processed and distributed in all 50 states.
2001
The Todaros open La Nova Pizzeria in Williamsville and it continues to thrive.
2014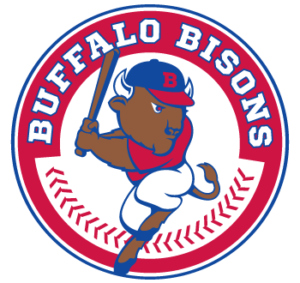 In a similar partnership, La Nova becomes "The official pizza of the Buffalo Bisons Baseball Team".
2015
The legacy continues at the Annual National Pizza Exposition in Las Vegas, Sorrento Cheese inducted the late Papa Joe and Big Joe as a founding members of its 'Hall of Fame'.